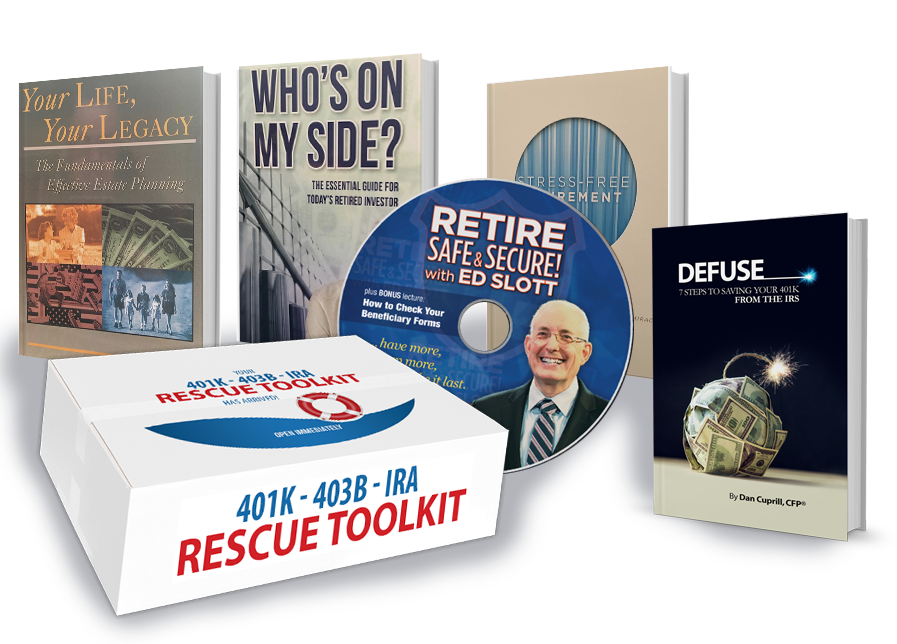 Our 401K – 403B – IRA Rescue Toolkit is the Essential package for Today's Investor…
AS RETIRED INVESTORS, THERE IS no question that you've worked long and hard for everything you have. Now what you have has got to last you throughout retirement and the question is, ARE YOU ADEQUATELY PREPARED?

"Remember It's how you invest, not what you invest in, that will determine your ultimate success in retirement".
Our 401K-403B-IRA Rescue Toolkit will address Five (5) important topics retirees should be aware of, and how best to address them.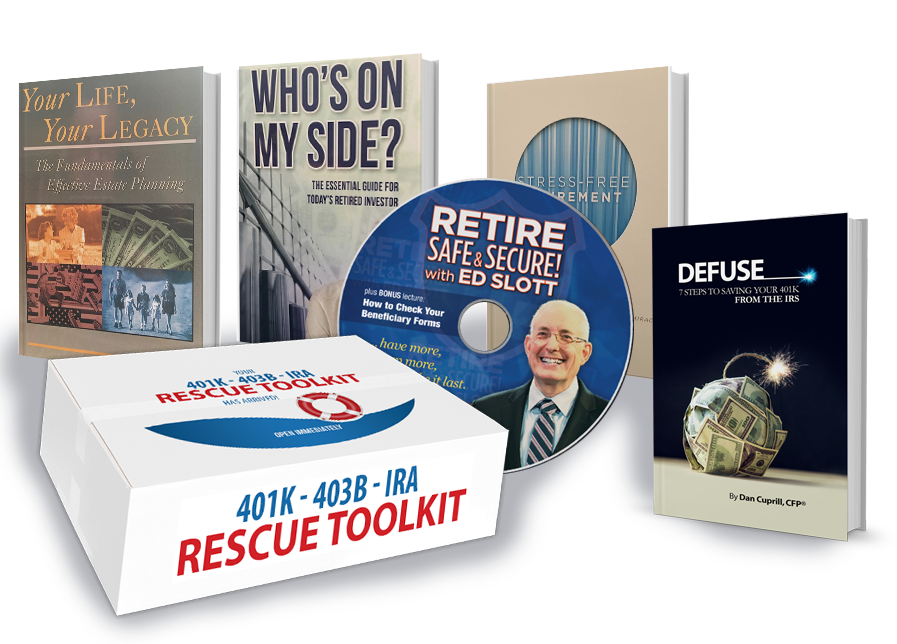 Income: How to increase your income and decrease your chances of running out of money. Impossible? You'll find out it's both possible and easy.
Taxes: We'll look at income taxes, Social Security taxes, and even estate taxes.
Health Care Cost: The cost of health care is one of the top concerns for seniors, and we'll look at the 10 secrets your advisors doesn't want you to know about L.T.C.
Probate: You'll also find out the dirty little secret about how banks and brokers profit from your probate, and how to bypass them completely.
Is my retirement controlling my investments, or are my investments controlling my retirement? This may be the single biggest issue you will have to deal with through-out your retirement.
Each kit will come with certificate of privacy in that Stonewolfe will not share any of the information you provide with anyone. As a Fiduciary we are bound to keep your information and best interest always at the forefront. Information is strictly between you and Stonewolfe Financial Inc.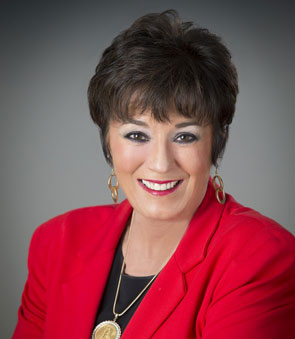 Bonnie Griffith, RICP® Investment Advisor Representative.
"I've been helping Missouri, and Illinois Residents for over a decade Plan and Create Retirement Plans!"